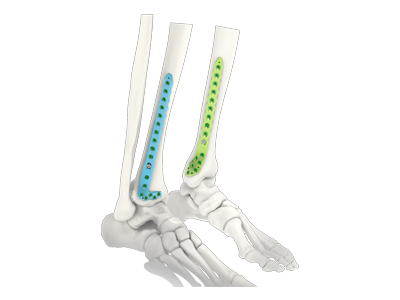 The Inlet™ Ankle Distal Tibia System is intended for fixation of complex intra- and extra- articular fractures, Osteotomies of the distal tibia including distal tibia fractures in combination with diaphyseal fractures.
Anatomically contoured medial and anterolateral plates
Multiple screw types, diameters, and lengths to suit.
Please contact us for more information on the Inlet™ System.