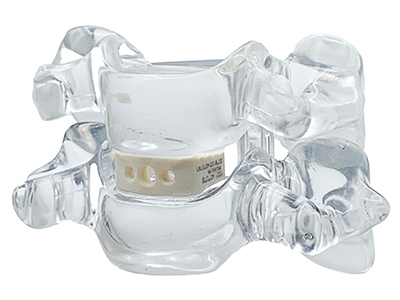 The Intelivation Technologies, Advantage-C™ is a PEEK cervical cage indicated for Anterior Cervical Discectomy and Fusion.
High Visualization: It is made from PEEK material which allows for better visualization of postoperative fusion. Tantalum markers show position of the cage on X-ray.
Excellent Bone contact: The cage is designed to provide optimal vertebral body contact, while the surface ridges prevent cage expulsion.
Large Graft Window: It comes with a large lumen that allows for high quantity of bone graft or bone substitute.
Please contact us for more information on the Advantage-C™ System.